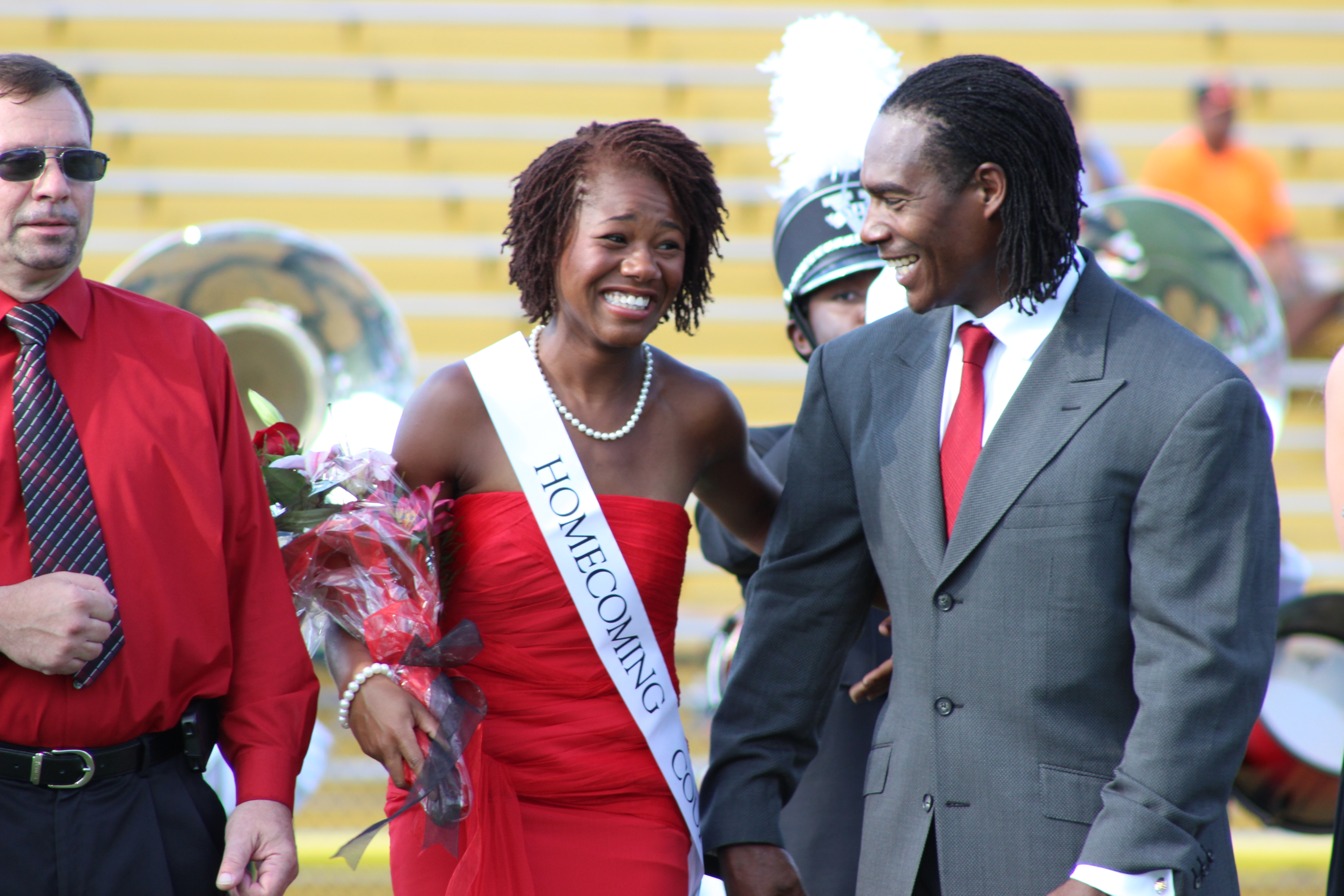 Written by: Sarah Turner/Photo by: Ritsuki Miyazaki
In the same stadium that her father dominated, Jessica Tuggle was crowned by President William McKinney as the 2013 VSU Homecoming Queen.
"It was crazy," Tuggle, senior sociology major, said. "I was so grateful and so thankful; words really can't describe the feeling."
Tuggle's father, Jessie Tuggle, is a former VSU football star. He was also a five-time pro bowler and was inducted into the College Football Hall of Fame in 2007.
Tuggle represents VSU in an array of organizations. Among others, she is a member of the VSU tennis team, Delta Sigma Theta Sorority, Inc. and the Student Athlete Advisory Committee. She is also an orientation leader and a VSU ambassador.
Tuggle plans to keep up her high GPA and improve on the tennis court during her remaining time at VSU. She also has vast goals for life after graduation. Tuggle's dream job is to work as a player engagement coordinator for the NFL. She would like to help players as they enter the NFL, assisting them with time and money management.
Being a part of so many organizations, Tuggle stresses that finding time is key to being successful in college.
"I've learned that time management is everything," Tuggle said. "Without it, nothing else really works. If you only have an hour to get stuff done, then that hour needs to be the most productive hour ever."
Tuggle is thankful for her sisters and her photographer, Sky Neary, for helping her campaign for homecoming queen.
Tuggle advises young women nominated for 2014 Homecoming Queen to create personal relationships with people.
"Get to know people," Tuggle said. "It's more than just 'Hey, vote for me'; you have to sit down with people and ask where they're from, how their day is going and how are their classes."
Tuggle encourages students to watch her and her teammates as the tennis season begins in February.
For more Homecoming coverage, click here.