Written by Jordan Barela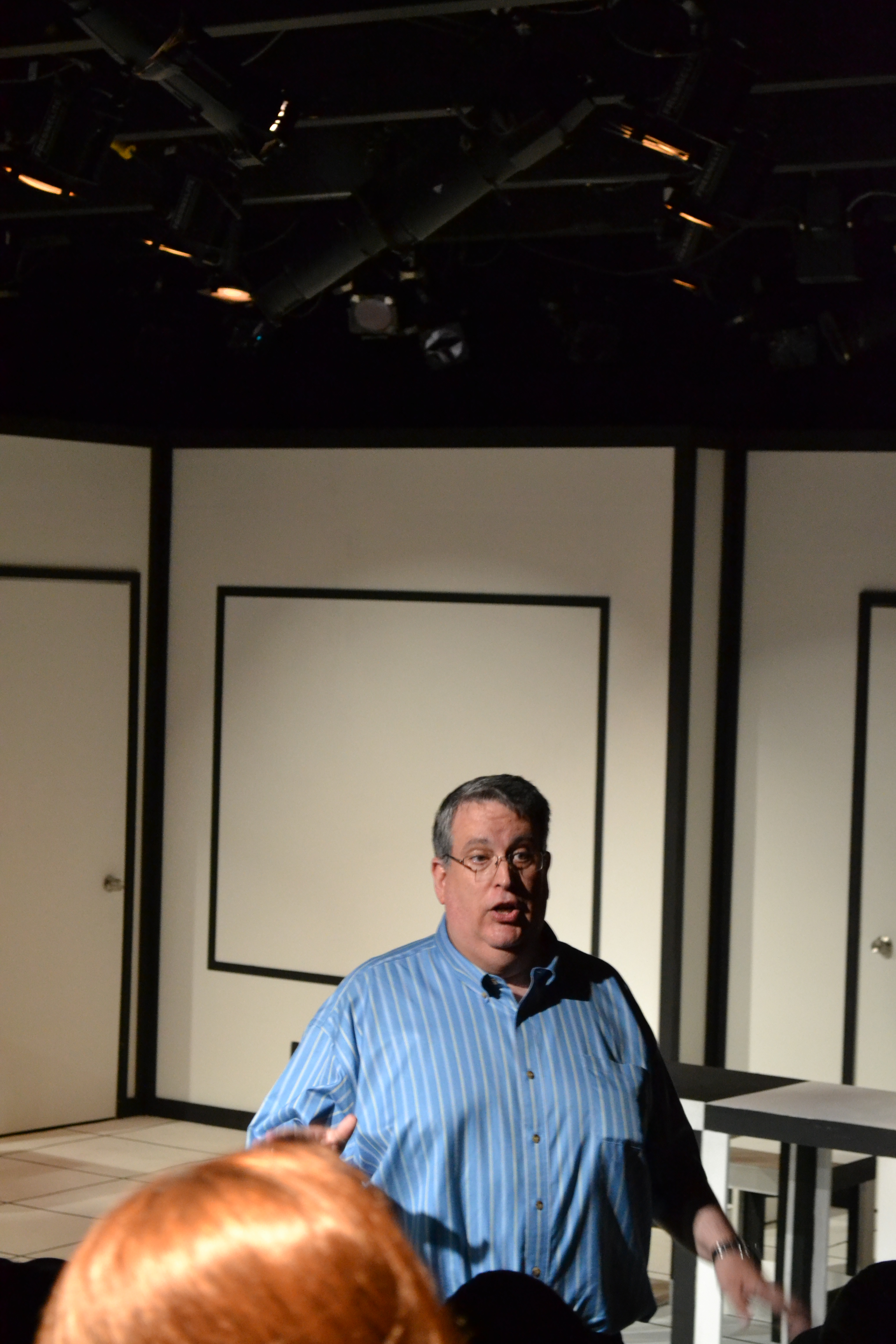 The VSU Theatre and Dance group will kick off the school year with their production of "Lonely, I'm Not" today at 7:30 p.m.
"Lonely, I'm Not" is a dark comedy written by Paul Weitz, also known for being the director of "American Pie." The play, which premiered in May 2012, is Weitz's most recent off-Broadway show.
The play will be shown every day in the Lab Theatre in the Fine Arts Building at 7:30 p.m. until Wednesday, except for the Sunday showing which will be at 3:30 p.m.
"Lonely, I'm Not" tells the story of Porter, a former corporate businessman-turned-cynic, who strays away from life after having a nervous breakdown. Porter decides to give life another chance and meets Heather, an ambitious businesswoman with her own obstacles.
"The play has a dark atmosphere, but as the play progresses the main character, Porter, starts to see the light," Patrica Angier, stage manager, said.
The play features a total of only six cast members. The main characters Porter and Heather will be portrayed by Matthew Tito and Charlotte Grady, respectively. Dennis R. May, Kelsey South, Chela North and Matthew Hogan will play the supportive cast. Each actor, aside from the main characters, will portray at least two or three different roles within the play.
"I chose to do this play because I thought it was cool, and I am constantly trying to keep track of what is cool and exciting," Duke Guthrie, director, said.
Students are admitted free of charge as seats are available. Presentation of a valid VSU I.D. is required. Students can reserve up to four seats for the play with a $5 refundable deposit. The deposit will be forfeited if reserved tickets are not picked up prior to the performance. Tickets can be reserved in the Theatre and Dance Box Office during regular box office hours on the first floor of the Fine Arts Building and is open Monday through Saturday from 2 to 5 p.m.
The play contains graphic language and mature themes. To contact the box office, call 229-333-5973.
(Photos by Alexis Waters