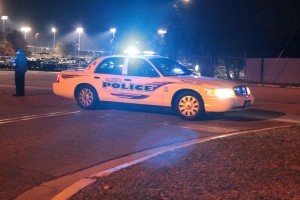 This story was written by Alex Tostado. 
A current Valdosta State student was struck by a car on Monday night around 6:30 p.m. at the crosswalk on Sustella Ave. by the Student Rec Center.
The student is a former basketball player for the Lady Blazers but her identity has not been released.
The student was taken on a stretcher to the hospital.
The car was a white Chevrolet Impala.
VSUPD had the street blocked off by patrol cars. Buses and other traffic were re-routed away from the scene. Pedestrians were still able to cross Sustella Ave.
The driver remained at the scene and it was not a hit and run.
VSUPD is handing over the investigation to the Valdosta Police Department since the incident occurred on a city street.
Updates to come soon.