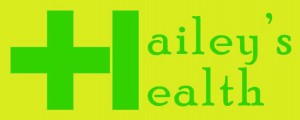 Written: Hailey Nelson 
During the week, I usually don't have time to get out of bed, take a shower, get ready, pull together all of my school supplies, and make myself breakfast.
I'm pretty sure all of us have experienced days like this. For me, on-the-go smoothies have been a lifesaver when comes to conserving time in the morning.
Learning how to build the perfect nutrient packed smoothie is key when you're running late and want something quick but healthy. Smoothies are a great way to get the daily recommended amount of fruits and veggies, and is a great choice if you want something that will hold you over until lunch.
I like to build my smoothies in 5 parts: base, fruit, filler, extras and sweeteners.
The first part of your smoothie should be the base or any type of liquid such as water, coconut water or dairy free milk. Next, add about a cup of any fruit that you like such as bananas, mangos, berries, or oranges. Just remember that fruit contains natural sugars and the more fruit you add the sweeter the smoothie.
The filler of your smoothie, such as yogurt, oats and chia seeds, is going to give your smoothie some texture and consistency.
The extras that you add into your smoothie are going to be where most of the nutrients and vitamins come from. Don't be afraid to add greens, the natural sugars from the fruit will overpower the taste of any veggie you put in there. If the smoothies still isn't sweet enough for you, try adding a teaspoon of any natural sweetener such as agave, honey, or Stevia.
One of my favorite and easiest smoothies to make is a mango and spinach smoothie.
First, combine a cup of orange juice and whole peach diced into cubes. If you want the smoothie to be on the colder side try adding in ice first or freeze the peach cubes overnight and throw them in the blender in the morning. Next, pour in about 1 cup of regular Greek yogurt. If you don't want the smoothie to have a thick consistency, you can skip the filler.
Finally, add in a handful of spinach or any type of green veggie you prefer with a tablespoon of honey and the juice of half a lemon.
If you don't have time in the morning to cut up all the ingredients, try doing it the night before and placing them in a plastic bag to freeze overnight. In the morning, all you have to do is throw it in the blender and add a little water to break up the ingredients.